The Fume Diluter can be applied to any diesel, gas or petrol powered engine. We stock a range of Fume diluters.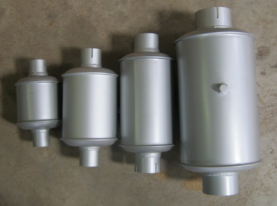 A Spark Arrestor is a devise that traps or destroys hot exhaust particles expelled form an internal combustion engine.
Our range sizes: 44ID (1.75") up to 152ID (6").
LED strobe lights, Back Up Alarms and Forward Hooters.
We stock a range of different products: